Girls from several local high schools are enhancing their soccer skills with one of the area's best club teams this summer and fall.
Athletes from Wetumpka, Holtville and Stanhope Elmore, among others, are competing for Wetumpka United's 18U squad, crafting their game and competing for some hardware in the process.
"When they go back for the school season, they'll be so much better," Wetumpka United coach Ken Sanders said. "So much better. Like night and day."
Wetumpka United isn't some pushover squad.
The team went undefeated through last year's season all the way until the Alabama club state final four. They may have won the state championship if not for losing five players before the semifinal matches, four to COVID and one to injury.
"They were very close games, but we just had no subs," Sanders said. "If we'd have had all our players we'd have won it. We'd have won the whole state."
Training for club season begins in July with the first matches in late August, but some members of the 18U team have already seen action this year.
Wetumpka United compiled a team and competed in the Alabama State Games, an Olympic-like competition for the state's premier youth, high school and adult athletes. Thousands of competitors participate in 22 different sports, one of which is soccer.
Wetumpka United went 1-1 to take second place in the 19U girls division. The team fell behind 2-0 before surging back to win 5-2 in its victory.
Now the girls will focus on bettering their own play.
"Our main thing is possession of the ball, have more ball control right now," Sanders said. "We've really been stressing running during the week on your own. Outside of practice, go home and do your juggling, your ball control."
Sanders and Fernando Segarra, a former head coach of Holtville girls soccer, have worked to build a program that develops the athletes' best traits.
The Liverpool Academy in New Jersey, an affiliate of the prominent professional soccer team Liverpool F.C. in Britain, came in to do a tactical development and decision making camp with Wetumpka United in 2019, and the plan is to do the same this year with the Hotspurs Academy in Pittsburgh.
"Not just the players, but the coaches also get knowledge that these guys get from overseas," Sanders said. "These coaches are so high up in the United States, it's just amazing the little technical things — there's such a small gap between a loss and a win, and the little bitty technical things will be the difference."
Part of the value of playing on a travel team comes from the coaching, Sanders said.
High schools sometimes have to hire someone without a soccer background to coach their boys or girls teams. By working with Segara, Sanders and the Wetumpka United staff, the girls receive feedback from knowledgeable soccer minds.
"Some of the schools, they just get who they can to do the girls teams," Sanders said. "So we've got girls that are hungry, wanting to learn. That's one thing, they've got the knowledge between Fernando and me."
Practices for the club season will be underway in a few weeks.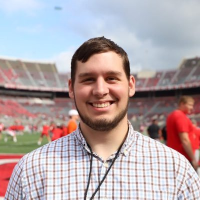 andy.anders@alexcityoutlook.com
https://www.thewetumpkaherald.com/sports/how-wetumpka-united-is-improving-girls-soccer-in-elmore-county/article_650af5c8-d942-11eb-ba2a-8fa750787334.html